10 Tech Concepts Everyone Should Know
benjyweinberger: If you work in the tech industry then your daily conversations are littered with tech terms. You'll probably have at least a vague idea of what these mean, but if you're not in a technical role it's sometimes hard to put these concepts and buzzwords in precise context. In this post I'll briefly explain ten basic terms that engineers use every day. Whatever your role in the tech...
4 tags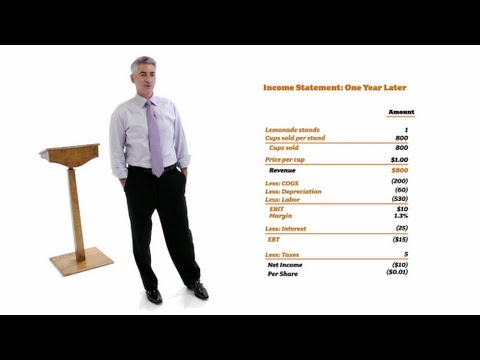 5 tags
409A Valuations: Why they matter →
I've been getting some questions recently about 409A valuation, found this article that does a nice job summing it up. In short: you need it, it's better for everyone — you and your investors.
3 tags
Term sheet calculator →
Good resource from Founders Fund - easy way to manipulate the high level variables. Your VC has a spreadsheet to do this, you should too.
3 tags
Principles of UI Design →
http://bokardo.com/principles-of-user-interface-design/ Great resource - 20 things to keep top of mind in UI design.
3 tags
Cheat Sheet for Technical Recruiters... →
Greycroft is hiring in NYC: Marketing & Events
Fill listing here, apply on LinkedIn: goo.gl/Tb1S8 Marketing & Events Coordinator, Greycroft NYC OBJECTIVE   Responsible for developing and maintaining marketing and PR strategies to meet organization objectives.  Plan and execute internal and external special events.   Work with and maintain good working relationship with portfolio companies. RESPONSIBLITIES Marketing.  Maintain...
1 tag
Read this: [Distribution] Peter Thiel's CS183:...
blakemasters: Here is an essay version of my class notes from Class 9 of CS183: Startup. Errors and omissions are my own. Credit for good stuff is Peter's entirely.  Class 9 Notes Essay—If You Build It, Will They Come?  I. Definitions  Distribution is something of a catchall term. It essentially refers to how you get a product out to consumers. More generally, it can refer to how you spread the...
5 tags
Edgerank Primer
For those depending on facebook (and many, many are to some extent), this is a good primer on Edgerank - or, how and why you see what you see on News Feed. http://edgerankchecker.com/blog/2012/04/what-is-edgerank/
3 tags
Customer acquisition
Good article with some practical advice on user & customer acquisition, channels and testing.  Also have to appreciate the pithy, Field of Dreams-inspired subtitle:  "If you build it, they may not come". http://onstartups.com/tabid/3339/bid/82788/Building-It-Is-Not-Enough-5-Practical-Tips-On-User-Acquisition.aspx
1 tag
Protip: Don't do this.
"Your search for an Associate has ended, as I have the background and experience you are looking for."  Don't be that guy.  This kind of stuff helps give MBA-types a bad name, and deservedly so.  (said best here: Get an MBA, Don't be an MBA) The adage gets thrown around that recruiters spend 10 seconds on each resume for the first screen.  This is likely in the ballpark for...
4 tags
[Update: POSITIONS FILLED] Want to work in VC? ...
***Thanks to the many who have applied, we have filled both available positions at this time**** Pre-MBA Associate role in NYC Post-MBA Senior Associate role in LA (or equivalent, MBA not required) Our Firm: Greycroft Partners is a leading early stage venture capital firm focused on investments in digital media. With offices in the two media capitals of the world - New York and Los Angeles –...
3 tags
Startups, This is How Design Works →
Great design primer for startups, timely and relevant as design becomes essential for emergent consumer internet products.
2 tags
How / When / Why to Incorporate your Startup via... →
Another early startup resource — a common first question: how do I incorporate, and why?  This article hits the major points.
3 tags
Summer opportunity for students/recent grads
A great opportunity from our friends at OMD & GE —> Get paid to work on your startup in NYC for the summer. 2012 GE | OMD INCUBATOR OVERVIEW GE and Omnicom's OMD have partnered to create a 10-week incubator bringing together the brightest student entrepreneurs to work in New York City for the Summer of 2012. Now in its second year, the GE | OMD Incubator aims to create a collaborative...
Clever startup resource - matching designers &...
http://www.developmentfordesign.com/ This is a marketplace for bootstrapping startups. Without money it's hard to hire out the skills you don't have but here you can barter your skills to get professional work done in the fields you are lacking.
1 tag
Learning from one of the greats
"I predict future happiness for Americans if they can prevent the government from wasting the labors of the people under the pretense of taking care of them." — Thomas Jefferson and, presciently, in 1802: "I believe that banking institutions are more dangerous to our liberties than standing armies. If the American people ever allow private banks to control the issue of...